Car Hire under 25 for Young Drivers and Under 25's
U.S. Rent A Car.co.uk is once again setting the standards for Car Hire in the USA and this time it's great news for young drivers. With our Car Hire under 25! product.
U.S. Rent A Car.co.uk has managed to negotiate, through our suppliers U-Save Car Rental. Budget Rent A Car and occasional special offers with other major suppliers, a rate that includes the young drivers surcharge within the price of the rental.
The $20-$25 per day under 25's surcharge for young driver's levied by our other supplier's is usually the stumbling block for any driver's aged 21-24. Happily we can now offer a much more cost effective option.
U-Save Car Rental - Simply enter your Florida pick up details and select your vehicle then follow the online instructions or for more information call us on 0845 226 8523. or click here for car hire under 25 prices. ** please note that drivers between 21-24 that wish to hire 8,12 & 15 seater minivans will incur an additional charge of $19.95 per day plus tax. Please note U-Save are Currently not Available to book.
Young Drivers Policy - YDP is an optional insurance policy available for drivers aged 21-24 with our suppliers Budget Rent A Car and Alamo Rent A Car. By purchasing this optional waiver you will not be liable for the usual $25.00 per day plus tax incurred by young drivers. YDP insurance in conjunction with the GOLD rate includes 1 driver (21-24) and your first tank of fuel, the young driver must be selected as the lead driver and be a holder of a major credit card.
***To purchase this waiver you must have selected the GOLD rate insurance any bookings that are made on the Fully Inclusive Rate will invalidate the Young Drivers Policy Insurance***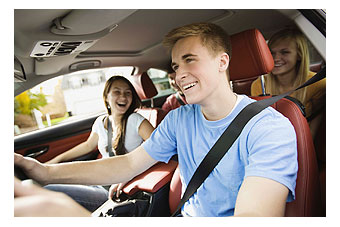 Guide to booking YDP Young Drivers Policy (under 25's Car Hire USA)
This guide is for booking the YDP insurance
Please remember the following.
YDP must be purchased in conjunction with the GOLD rate.
Failure to book in conjunction with the GOLD rate will invalidate the insurance.
No refunds will be given in this case.
The insurance is only valid for one young driver per rental policy. No further young drivers will be able to be added to the rental.
1) Enter your required location, dates and times and press "Search Rates".
2) Choose your rental vehicle. Remember to book the YDP insurance you must select the GOLD rate.
3) Click the "book now" button.
4) You are now offered the YDP insurance, please click on the "Add to Basket" button.
5) Continue to book your rental as per the on screen prompts. Any questions please contact our reservations department on 0845 226 8523.
Please note: U.S. Rent A Car cannot accept liability for the accuracy of content of third party links displayed on this web page. The website/content is the responsibility of the respective owner. Please refer to the owner of any third party links should you have any queries regarding their content.